Home
About Us
Belts/Buckles
Books
Casual Wear/T Shirts
CDs/Videos
Dance Accessories
Footwear
Headwear
Highland Dress
Jewelry
Kilts
New Products
Novelty Items
Patterns/Sewing
Piping Supplies
*SPECIALS*
Sporrans
Tartan Items
Used Items
Links
Dancing Logo
Contact Us
Ordering
E-mail
Piping and Drumming Supplies
---
PRACTICE CHANTERS & MOUTHPIECES
Functional chanter. Perfect for children or for decoration..

$40.00


Practice Chanter Kit



Perfect for beginners! Kit includes:
Pettigrew long Polypenco practice chanter
2 practice reeds
College of Piping Book and CDROM
Soft practice chanter case

$125.00

Soft black zippered case for carrying and protecting your chanter.


$20.00


Dunbar Practice Chanter
Long

Durable polypenco plastic. Long.
Sealed with O rings for convenience. Holes are countersunk for ease in location. Overall length of 21.75". One reed included.

$95.00

Durable polypenco plastic. Regular.
Sealed with O rings for convenience. Holes are countersunk for ease in location. Overall length of 18.75". One reed included.

$70.00


Pettigrew Practice Chanter
Long

*NEW!*
Durable polypenco plastic.
Long. Overall length of 21.75". One reed included.

$75.00

Pettigrew Practice Chanter
Regular

*NEW!*
Durable polypenco plastic.
Regular. Overall length of 17". One reed included.

$60.00


Child's Practice Chanter

Durable polypenco plastic. Child's size.
Accommodates the shorter stature of young students. Holes are spaced the same as a regular length practice chanter and countersunk for easy location. To minimize maintenance, O rings, rather than yellow hemp, seal the joint. Although smaller, the chanter accepts the normal range of practice chanter reeds. Overall length of 15.25". One reed included

$60.00

Gibson Regular Length Polypenco Practice Chanters
Holes are countersunk for ease in location.
Length 17.25"

$60.00
Out of Stock


Gibson Long
Practice Chanter

Overall length is 20.25"
Gibson Long Polypenco Practice Chanter with Imitation Ivory Sole offers acclaimed tone and balance. This model is adorned with a narrow stainless steel ferrule and an imitation ivory sole. The holes are countersunk for ease in location.

$85.00
Out of Stock

This blowpipe has an oval mouthpiece design with tips to hold the blowpipe in your mouth which prevents slipping and fits the mouth more naturally. It has a 3/8" bore, making it easier to blow your pipes. The built-in Little Mac is larger to prevent any restriction.
3 1/2, 4 1/2, OR 5 1/2"

Custom order Item. Not in stock

$21.95



Mouthpiece Protector


Clear mouthpiece protectors for pipers. Protect your mouthpiece and extend its life with a mouthpiece protector. (2/pack)

Also available in black.

$2.25/set
---
REED ACCESSORIES
by Harris Reedz
Screw Top is an amazing product that holds your pipe chanter reed safe on top of your chanter without digging into the hemp at all. The stock comprises of two pieces. A long center cylinder which covers your reed and clamps onto your pipe chanter and a shorter outer sleeve which rotates to clamp the center cylinder in place.

$16.00





Complete instruction booklet on choosing and adjusting bagpipe chanter reeds as well as the essential tool required to get the best results from your chanter reeds. Clear illustrations and easy to follow instructions.


$28.00


Black Polypenco chanter reed protectors fit over the reed while in the pipe chanter to guard against chipping. Can fit all chanter brands.


$15.00
---
PIPE CHANTER REEDS

Apps G3 Pipe Chanter Reeds

New 'Ridgeback' design has a unique spine running up the middle. This provides a huge volume and are more stable. The folded brass staple ensures each reed has a powerful, stable top hand and projects plenty of volume. This staple is also key to our perfect piobaireachd high G
Specify Easy or Medium

$14.00


Apps G4 Pipe Chanter Reeds



Manufactured with the same state of the art equipment as the G3 reed with a folded brass staple, but with a pitch slightly higher than the G3. The G4 reed produces a very crisp bright tone throughout the scale and a clear strong high A without a heavy crow. It works well in all the common brands of band chanter.
Available in Medium only

$14.00



Frazier Pipe Reeds

*NEW!*
'David Frazer' Cane Pipe Reed-Now re-designed and engineered after 2 years of developme
Specify Easy or Medium

$16.00


Harris Pipe Chanter Reed



Harris Reedz are made by Steve Harris of Melbourne, Australia. Steve is a current member of the Victoria Police Pipe Band
These medium chanter reeds are suitable for most chanters on the market and provides a balanced tone through the scale giving volume but yet a rich tone to go with it. Cane from Spain, France and Australia.

$16.00


MacPhee
Pipe Chanter Reeds

Pipe Reeds by Donald MacPhee
Specify Easy or Medium

$14.00
---
DRONE REEDS

RedWood Drone Reeds


Imported from France. Designed and created by Xavier and Jakez Boderiou
RedWood drone reeds are a cross-over between the traditional cane reed and synthetic reed. The body of the reed in padouk (african red wood) allows for maximum absorbtion and stability. The glass fibre tongues for the tenors and carbon fibre tongue for the bass drone require low maintenance and give these reeds a robust sound.

Read School of Piping Review at: http://www.schoolofpiping.com/reviews/redwood-reed-review.pdf

$110.00

MG Drone
Reeds

By Rory Grossart (former P/S of the Scottish Power Pipe Band) and McCallum Bagpipes
MG Drone Reeds are designed to give the best possible combination of harmonics, utilizing man made materials to ensure richness of tone, stability of sound and reliability.
Listen to the melodic sounds of MG Reeds played by Rory Grossart on a McCallum Bagpipe
MG Drone Reeds are made of composite materials that naturally absorb some moisture like traditional cane reeds, has a carbon fibre bass tongue for tonal quality and clear plastic tenor tongues, has alloy pitch adjusters that also encourage moisture, and silicon bridle locks to prevent movement of the o-ring. These reeds have been designed to plug and play and should require very little, if any, adjustment.
View Information on how to install & adjust MG Drone Reeds

$86.00


Canning Synthetic
Drone Reeds

New drone reeds designed by Ryan Canning
These reeds incorporate some of the best elements of other drone reeds.
Features Include:
• Cotton based Tufnol Bodies.
• Tenor & bass reeds have different style tongues to produce the finest harmonics & balance. Tenor reeds use a thick rubber bridle and a polycarbonate plastic tongue. The bass reed uses an O-ring bridle and a carbon-fibre tongue.
• Setscrew in detachable nose-cone to allow easy & quick adjustments to pitch.
• Easy to start and stop. No roaring bass.
• Extensively tested in variety of bagpipes and set-ups.

$110.00
---
PRACTICE CHANTER REEDS

Abedour Practice Chanter Reed


This reed comes from Duncan Soutar. The Abedour is lighter, very easy practice reed with clear blades and a shrink-wrapped staple. Comparable to a Walsh or McCallum practice reed.

$8.00


Apps Professional Choice Practice Chanter Reed

These bagpipe practice chanter reeds are perfect for players who wish to blow a reed with higher resistance and a fuller sound. The excellent tone produced works well in long and short bagpipe practice chanters.

$8.00


Frazer Warnock
Practice Chanter Reeds

Frazer Warnock Red Practice Reeds

$8.00


Gibson Practice Chanter Reeds

Gibson Practice Chanter Reeds.
Blades are wide allowing for more air and produces a loud, full tone.

$8.00


Harris Practice Chanter Reed



Harris Reedz are made by Steve Harris of Melbourne, Australia. Steve is a current member of the Victoria Police Pipe Band
Harris Practice Chanter Reeds are made with plastic blades and bound together using 2 layers of heat shrink plastic. Ideal for all standards of players from learners to advanced.

$8.00

MacPhee
Practice Chanter Reeds

Chanter Reeds by Donald MacPhee

$8.00


Rothes
Practice Chanter Reeds

Practice chanter reeds by Bill Stephen of Glenrothes, Fife.
Ex Gordon Highlanders / Lothian and Borders Police Pipe Band
For use in any make of practice chanter standard or full size.

$8.00
out of stock


Walsh Practice Chanter Reeds

Made in Canada by John Walsh Bagpipes
The Walsh practice reed has a traditional long, narrow profile. It is particularly good for softer blowers.

$8.50
---
BAGPIPE SUPPLIES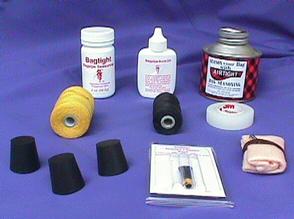 VARIOUS SUPPLIES

Frees the piper's bottom hand for drone adjustment without losing the true sound of the low and high "A" tuning notes. Tapered to fit - Slips on and off the chanter easily. Super grip and smooth inside surface ensures a tight seal for true sound when properly fitted. With the 3rd hand covering the holes normally covered by B, C and D fingers of the bottom hand, simply tune drones and remove the device so you can start to play. It is a must for every piper!

$11.95

This tool has been designed purely for pipers by a World Champion Piper. Not only is it a first, it is the only one of its kind on the market. A multi-purpose tool for the adjustment of bagpipes. Made from stainless steel it has six tools.

$25.00

Black chanter reed protectors protect reed from soaking up moisture when you are not playing. Can fit all chanter brands.

$15.00

Prevents air leaks through your mouthpiece. This can be 100 per cent eliminated when you use the "Little Mac" Valve.
Does not restrict blowing, instant airtight seal, little or no maintenance, will not dry or wear out, top quality and durability.

$12.00

Beeswax

.

$2.00

6" x 3 1/2" swab on a weighted 20" cord. used to dry the narrower bores of drones.

$4.00

Tie In cord Kit- 30-yard waxed nylon tie-in cord complete with instructions for tying in the pipe bag and wedges

$4.50

Helps in tuning your pipe chanter. Moisture resistant.

$2.50


WATERTRAPS


Collect moisture and water before it gets into the bag.
Stock Style: Fits inside blowpipe stock (made of cork and copper)

$10.95


BRUSHES


15" long with 9" tapered cotton end. Used to clean the chanter bore and can also be used to clean out the chanter note holes.

$4.50

Drone Brushes are 17" long with a 9" absorbent cotton tip to remove any moisture from the drone after playing.

$4.50


SEASONING


Bore Oil

1.25 oz. bottle
A special preservative to help prevent cracking and warping.

$3.50

"Air Tight" Bagpipe Seasoning

8 oz. can.
Absorbs moisture and preserves the skin. Guaranteed to make any bag that has actually burst.. "AIRTIGHT".

$18.00


STOPPERS


Drone Rubber Stoppers

Drone - (3 pk.)
For use when the drones need to be plugged. Rubber stoppers will not wear out or break down

$2.50

Stock Rubber Stoppers

Stock - (5 pk.)
Stock stoppers are for use when either seasoning a pipe bag, or turning your pipe bag into a goose. Rubber stoppers will not wear out or break down

$5.00

The thumb stop is for use in training the thumb on your left hand to stay directly behind the middle finger which will help improve burls, taorluaths, and grace notes

$7.00


HEMP


Large 180-yard roll. Doesn't swell and bind with moisture or need frequent replacing like hemp does.

$10.00

2oz.

$6.00

Bagpipe Hemp: Black

Black Waxed Bagpipe Hemp. 1oz.

$8.00

Black Waxed Bagpipe Hemp. 2oz.

$10.00
---
UNIFORM ITEMS.
Custom Order Item.
Velvet bag cover with wool fringe. Available in:
Black, Green, Navy, or Royal Blue.
fringe: Silver, Black, green, Gold, Navy, White
Non-stock item.

$38.00

Custom Order
5 Button Piper's Vest
Barathea wool front, synthetic back with metal cinch, pockets can be cut to open
Non-stock item. Allow 2 weeks for delivery.

$89.00

Black leather pouch wallet. Attaches to your kilt belt.
Large: 5" x 7" Small: 4" x 5"

Small: $45.00
Large: $50.00

Plastic water bottle with it's own holder. Leather bottle holder is embossed with celtic design and will hold water bottle or can drinks. Connects around your kilt belt and can be used on belts as wide as 4". Perfect for Athletics and for those hot Highland Games.


$29.95

Kilt Hose

See our FOOTWEAR page for Adult & Children's kilt hose and flash options.
---
DRUM SUPPLIES